Sajtos makaróni ihlette a legújabb hajtrendet
Nagyon sárga, nagyon guszta és legszívesebben beleharapnál, mi az? Az Insta új kedvenc frizurája, a Mac and Cheese-haj.
Central Médiacsoport Zrt.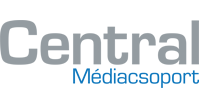 Oszd meg a cikket
(Fotó: Instagram)
Sok bizarr frizuratred hódított már a neten, például a szellemhaj vagy a farmer-séró tuti, hogy téged is lesokkolt. Most pedig egy ennél is furább őrület terjed az Instán: a sajtos makaróni haj. Nem, ez nem vicc, a hajszínt valóban az amerikaiak nagy kedvence, az úgynevezett Mac and Cheese ihlette. 
19 Likes, 3 Comments – M J Mac (@plantsandsimple) on Instagram: "Mac n cheese in less than 15 minutes? Yes please! 😎💛 I love that making vegan Mac n cheese is…"
A trend lényege, hogy a hajad pont olyan sárga legyen, mint egy nagy tál sajtos tészta. Kreatív, nem? Csak arra vigyázz, nehogy valaki beleharapjon a frizudba!
474 Likes, 37 Comments – Loo (@lindsaay_loo) on Instagram: "*PERSONAL POST* . . . . . . I am so fiercely in love with my new locks.💛💛 All thanks to the…"
Az tuti, hogy ha ezt a színt választod, akkor ki fogsz tűnni a tömegből!
51 Likes, 9 Comments – La Picchi (@la.picchi) on Instagram: "Naomi 💛✨. @naomi_richardson . . . #howfarwillyougo #bedhead #bedheadhairspace #yourhairyourway…"
Pláne akkor, ha az amúgy is feltűnő frizkódhoz fekete rúzst dobsz fel…
11.6k Likes, 89 Comments – LEIGH DICKSON 🇨🇦 Vancouver, BC (@leighdickson) on Instagram: "🖤☠️☁️ Thank you to everyone who entered the giveaway!! Reading all of the kind things you had to…"
…vagy egy szuperszínes makeupot!
2,360 Likes, 16 Comments – 𝖁𝖎𝖎𝖛𝖎 𝖁𝖆𝖓𝖊𝖘𝖘𝖆 𝕽. (@kisumaikuchuuru) on Instagram: "Different day, different colors✨ – FACE @smashboxcosmetics photo finish iconic primer stick…"
Te bevállalnád, vagy neked már sok?
Szólj hozzá
KOMMENTEK BEZÁRÁSA